Food and Drink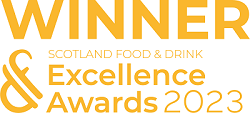 The Outer Hebrides have some of the very best seafood, smokehouses, distilleries and crofting produce. These artisan, independent producers showcase the best that our Atlantic larder has to offer. Our community has a strong history of traditional crofting, fishing and coming together for amazing food and drink. It is unsurprisingly therefore home to the absolute best Outer Hebrides food producers whose local specialities and delicacies from this unique part of Scotland allow you to connect with nature and find sustainably produced Scottish food and drink.
With an abundance of fresh local produce, you can follow the Eat Drink Hebrides trail which is a self-guided journey through the islands. This trail will lead you to the best places to find our islands food and drink and you can download the trail leaflet here. Each outlet has a passion for our local produce and will greet you with a very warm welcome.
Check out our new Taste of the Outer Hebrides EBOOK with lots more On these pages, you'll get a taste of what there is to discover, from must-visit restaurants to local produce, street food to foraging experiences, 'food with a view' and the people and stories behind the plate. Plus some of our favourite recipes!
No matter which island you are visiting you will be able to choose from a range of Outer Hebrides restaurants, tearooms, pubs, pop-ups, takeaway vans, community shops and cafes serving breakfast, lunch, dinner, and snacks. Every single one independent, distinctive, and passionate.
So, loosen your belt and prepare to taste your way around our Outer Hebridean great food and drink!
Surrounded by the pristine, clear waters of the Atlantic Ocean, the Outer Hebrides are famed worldwide for the vast array of fresh seafood caught off the islands' shores.
These bountiful seas offer up Hebridean salmon, hand dived-scallops, langoustines, crab, lobster and a wide range of fresh fish and other seafood. The catch of the day will very often grace the tables of our island restaurants and eateries.
A staple food in island crofting communities which is also now served in some of the finest restaurants, globally. Known as 'marag-dubh' in Gaelic, the recipes for black pudding have been passed down for generations. Our butchers each produce their own version of the famous Stornoway Black Pudding, keeping island traditions alive. Stornoway Black Pudding has protected status and therefore there is no better place than the Outer Hebrides to enjoy authentic Stornoway Black Pudding.
Local butchers in the Outer Hebrides also provide amazing locally reared meat and game. Other delicacies unique to the islands include wild goose which is sustainably sourced in Uist.
Each smokehouse dotted through the islands puts their own unique Hebridean twist on their products so our advice is to try each and every one!
They are world-renowned and use methods including traditional peat smoking to prepare delicacies including whisky-cured, hot and cold smoked salmon, smoked mussels, smoked sea trout and Stornoway Kippers.
The islands can also satisfy any sweet tooth. The shelves of local delicatessens, cafes and pop ups are stacked with homemade jams, chutneys, mustard, bread, baked treats, chocolate and cakes – all handmade and often made that very morning.
Traditional crofters and artisan producers work side by side with organic growers to offer fresh Outer Hebrides produce and baking at farmers markets, community shops, cafes, deli's and farm shops across our islands.
Well, this is Scotland! Taste the true spirit of the islands at one of the islands' 4 distilleries – 2 producing Gin, 1 Whisky and 1 both Whisky and Gin and a brewery.
Whisky is Scotland's national drink, enjoyed across the globe as well as right here in the Outer Hebrides. Skilled distillers take pure island water and golden barley transforming them into a precious spirit, which is poured into oak casks and tucked away to mature.
You will find a superb, unique island range of Outer Hebrides gins of various styles, infused with some wonderful natural and locally sourced organics and botanicals, at our island distilleries and include the famous Isle of Harris Gin.
If you are looking for craft beer, we have that covered too, with a brewery in Harris.
Follow us on Instagram @visitouterhebrides and share your favourite foodie pics using #visitouterhebrides #eatdrinkhebrides and #foodwithaview