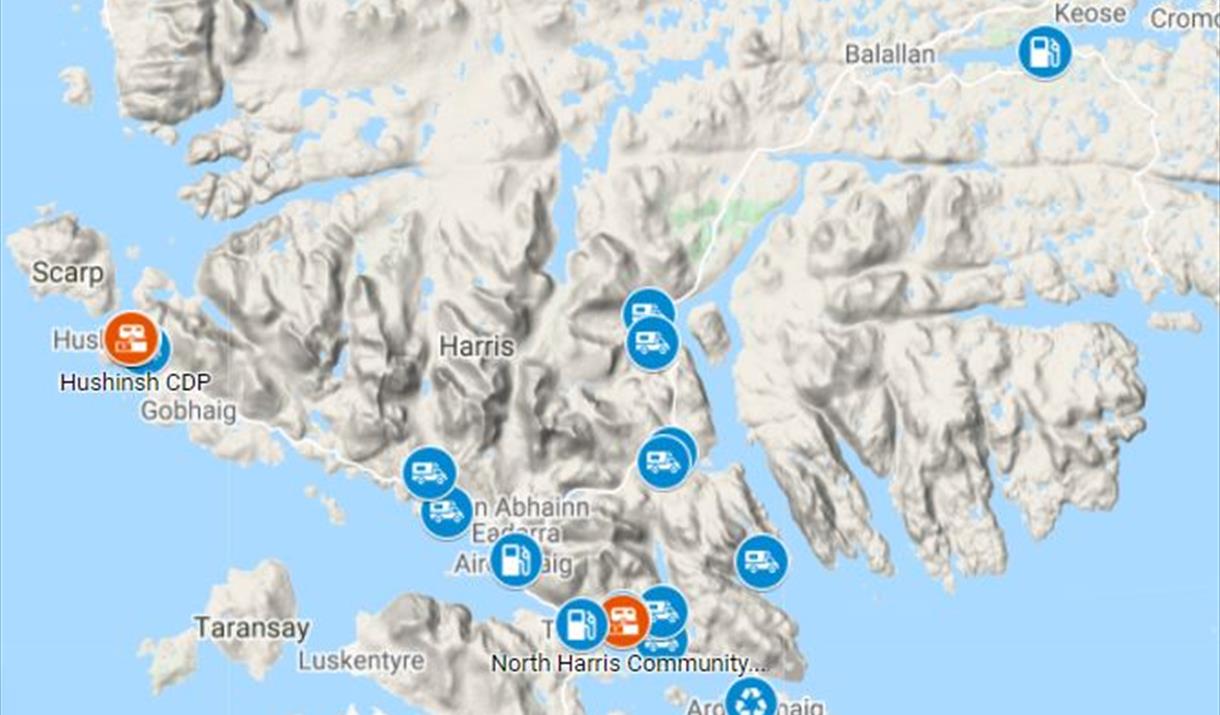 About
WHERE TO PARK OVERNIGHT?
There are suitable lay-byes and parking areas throughout Harris, but on the map below we have highlighted a variety of sites that showcase the best of North Harris' landscape and wildlife and/or provide shelter and seclusion and/or are convenient for local services. Park at one these sites and you can rest assured that you are welcome.
Click on MAP to see locations.
CHEMICAL DISPOSAL POINTS
As detailed on the map, there are two Chemical Disposal Points (CDP's) in North Harris available 24/7– one in Urgha and the other at the Huisinis Gateway (Both charged at £3).
Map & Directions