We are an industry-led organisation, comprising of over 400 local businesses and community groups. Our broad membership base makes us the voice of tourism in the Outer Hebrides.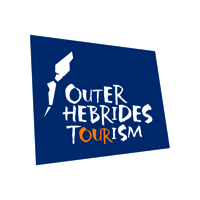 We represent all sectors of tourism and operate throughout the Outer Hebrides or Western Isles, running from Barra to the Butt of Lewis. Founded in 2005, when regional "Tourism Boards" ceased to exist, we are managed by a voluntary Industry Council drawn from the industry and funded by membership fees. Find out your local representative on the industry council here.
We are neither part of VisitScotland nor the local authority, though we work closely with both of them.
We operate through two separate Community Interest Companies (CICs), which means we are focused on the economic and social development of the islands, rather than earning a profit for shareholders.
Outer Hebrides Tourism is official Destination Management Organisation for the Outer Hebrides or Western Isles. We represent the islands on the Scottish Tourism Alliance, the national tourism industry organisation in Scotland.