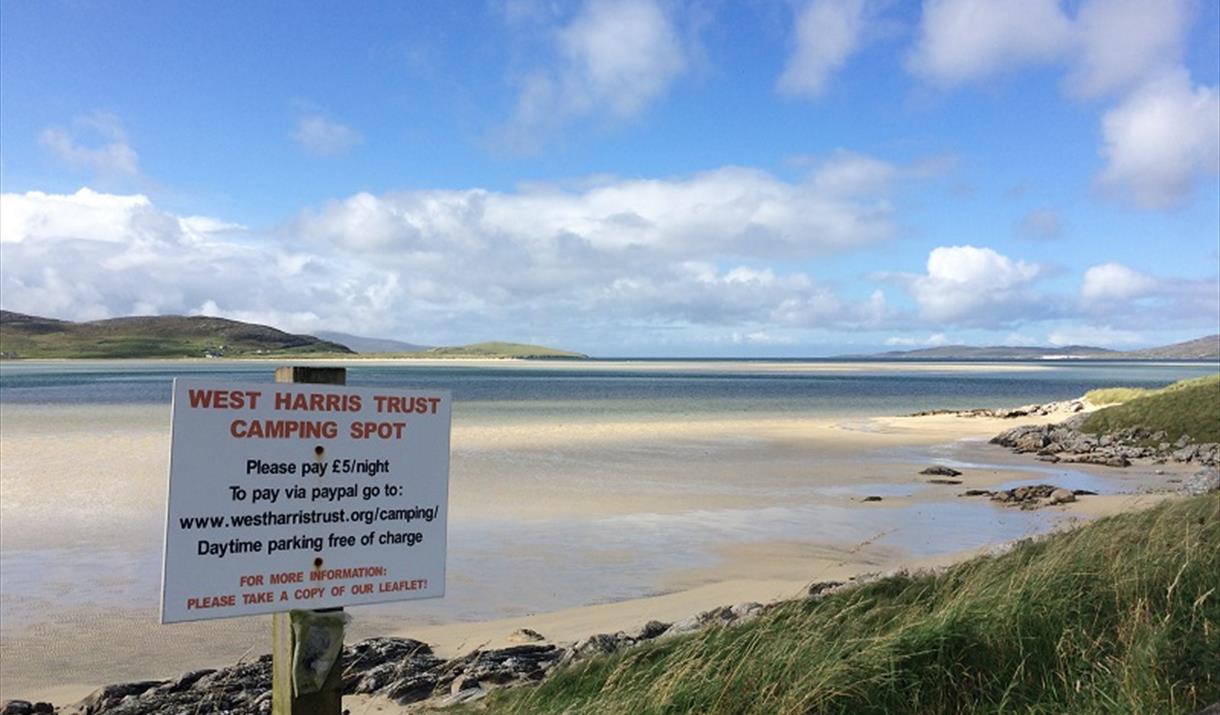 About
There are currently six Trust camping spots in West Harris, located in Losgaintir (Luskentyre) , Seilebost (Shelibost) & Niseaboist. We have identified these sites in order to protect the roadsides from erosion. These spots offer fantastic views and are marked with a small sign.
Caravans and Campervans are welcome. These sites are not suitable for tents.
There are no facilities at these sites.
** In light of the current Covid-19 restrictions, public toilet facilities are limited so we would advise only coming with your own sanitary facilities.
Public chemical waste disposal units are available at Huisinish and Urgha.
Please do not park outwith the boundaries of the designated space. DO NOT drive vehicles off the Parking Area. Anyone seeing to be doing so may be asked to move on.
Map & Directions