Cycling
Cycling in the Outer Hebrides is a great way to discover our islands – offering an opportunity to really experience the unique identity of the area.
With cycling routes in the Western Isles on offer to suit all ages and abilities, and minimal traffic on many island roads, cycling holidays in the Hebrides can be as leisurely or as challenging as you choose – from the easy rides offered round South Uist or Berneray to the breathtaking ascents of the Harris Hills, or dedicated mountain bike trails such as those in the grounds of Lews Castle in Stornoway.
Choose to bring bicycles to the Outer Hebrides, or take advantage of a number of establishments offering bike hire in the Western Isles.
Want to explore Scottish islands by bike? Pedal your way along stunning coastal paths, or choose to Western Isles MTB trails over mountain and moor – with each one of our amazing islands offering an exciting, enriching Outer Hebrides cycling experience.
Feel the wind in your hair and taste the sea sprays and you pedal towards a never-ending Atlantic horizon, or stop and spot the superb Outer Hebridean flora and fauna along your Western Isles cycle route.
You can also explore the Outer Hebrides using the Hebridean Way cycling route which runs from Vatersay right through the archippelago to the Butt of Lewis.
Cycling the Western Isles and mountainbiking in the Outer Hebrides are great ways to really discover Life on the Edge here in our islands.
Cycle Barra and Vatersay
If you choose to explore Barra and Vatersay by bicycle, be aware that the Isle of Vatersay, and south and west coast of the Isle of Barra are undulating, while the east coast around the primary settlement of Castlebay is more rugged. The north of the island is relatively flat but very scenic.
Cycle Eriskay, Benbecula, South Uist, Grimsay, North Uist and Berneray
The rocky Isle of Eriskay offers some challenging hills for cyclists visiting the Western Isles, but on South Uist the going is relatively flat. Care should be taken as you ride across the causeways that link the smaller islands, Benbecula and the Uists, however the scenery and birdlife on view along these Outer Hebrides cycling trails make it well worth making a stop or two. Head off the beaten track and take the circular road to ride your bike around Grimsay to ensure that you have missed nothing of our amazing islands!
Cycling breaks on the west coast of North Uist are breathtaking. The scenery is spectacular and the going is relatively good. The east coast route between Carnan and Lochmaddy is on a wider faster road with some testing hills.
Cycle Lewis and Harris
If you are cycling on Lewis and Harris you can choose from the breathtaking west coast of Harris with its numerous expanses of white sandy beaches or the incredibly rugged and twisting east coast road with its views across to the Isle of Skye and beyond. Be aware that both routes involve some very challenging hills.
To travel between Harris and Lewis on a bike requires a journey over the North Harris Hills where you will work your way up the highest hill in the Outer Hebrides before dropping down steeply towards the shores of Loch Seaforth.
The road between the Lewis/Harris boundary and Leurbost is another which undulates across our islands. Leurbost is the meeting point of two popular Scottish island cycling routes – connecting it with Uig, Bernera and the Westside or Stornoway and the north
North of Leurbost the Isle of Lewis is relatively flat although if you choose to cycle on the Isle of Lewis in the Uig and Bernera District, be prepared for some challenging hills.
---
OUTER HEBRIDES CYCLING LEAFLETS
---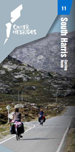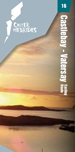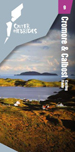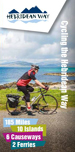 We have a range of cycling route leaflets that you can download for short day trips and the long distance walking route, the Hebridean Way. Please note, you will need Adobe Reader (free PDF software) installed to download the leaflets.
Number of results:
Number of results: 10
Type

Type:

Multi-activity Centre

Scaladale offers coasteering, kayaking, gorge walking, climbing and abseiling, mountain biking, hill walking, raft building, archery, dinghy sailing and boat trips.

Telephone

01859 502502

Type

Type:

Bike Shops & Hire

Telephone

0787 657 0932

Type

Type:

Bike Shops & Hire

Type

Type:

Bike Shops & Hire

Telephone

01870 620283

Telephone

07950 251620

Type

Type:

Bike Shops & Hire

Telephone

01859 520319

Type

Type:

Bike Shops & Hire

Telephone

01871 810846

Type

Type:

Bike Shops & Hire

Telephone

07876 402842

Type

Type:

Bike Shops & Hire
Use the Itinerary Planner to plan your perfect holiday, then either book it yourself or send it to our local holiday operator partner for a complete quotation.
Itinerary Planner
Build your own itineraries by clicking the

button to add an item to your Itinerary basket.
If you already have an itinerary saved, you can access it below.