Claim your Completion Certificate!
Congratulations. 156 miles, through 10 islands, across 6 causeways and over 2 ferry journeys, you completed this EPIC journey!
Before you claim your certificate, we would love to hear about your experience, so we can seek to improve it. Just click on the image below to give feedback and download YOUR free personalised certificate!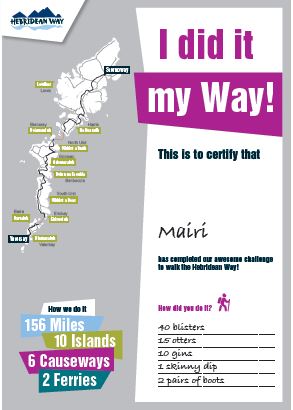 Use the Itinerary Planner to plan your perfect holiday, then either book it yourself or send it to our local holiday operator partner for a complete quotation.
Itinerary Planner
Build your own itineraries by clicking the

button to add an item to your Itinerary basket.
If you already have an itinerary saved, you can access it below.