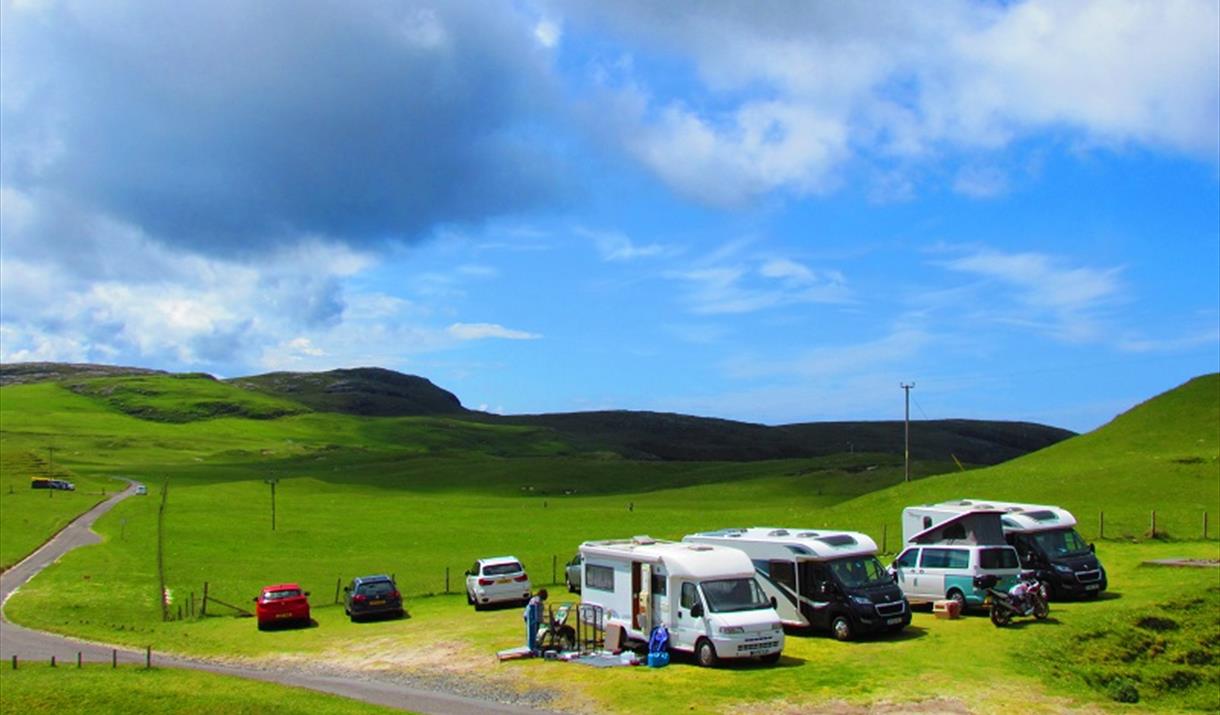 About
A number of motorhome pitches adjacent to the community hall, the number of spaces is strictly limited. Strictly no overnight parking in the halls carpark. We ask you never to park on verges or beaches, which causes erosion, or on grazing land, which puts stock at risk.
Facilities: Watertap; one disabled toilet, open 24 hours
Community Hall Cafe. No facility for treating chemical waste at present: visitors camping here should use the Chemica Waste Facility in Eoligarry. Please note it is an offence to empty chemical waste anywhere on the beach or machair or into any public toilets.
HonestyBox at the hall: £5 per day
Map & Directions